Per the NIH, "Two of the cornerstones of science advancement are rigor in designing and performing scientific research and the ability to reproduce biomedical research findings." UWCCC Shared Resources are on the front lines of addressing rigor and reproducibility in research — learn more about how the Experimental Pathology and Flow Cytometry Laboratories assist researchers with their research.
EPL Immunohistochemistry Protocols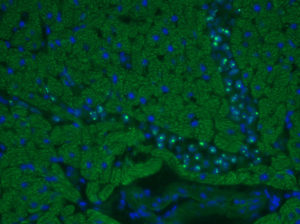 The Experimental Patholoy Laboratory (EPL) helps researchers address rigor and reproducibility in the world of immunohistochemistry. By working with individual laboratories and by using their 30+ years of experience, EPL has developed a master list of standardized immunohistochemistry, which is available on their website. Details on best practices for collection and fixation of tissues can also be found in guidelines for tissue submission on EPL's website.
Flow Lab Outreach & Education
The UWCCC Flow Cytometry Laboratory takes pride is providing a thorough introduction to the world of flow cytometry to all of their customers: helping to generate and publish rigorously designed and reproducible results is key to the the Flow Lab's mission. To do this, they host a monthly Intro to Flow Cytometry course that all customers take in order to get started with Flow Cytometry, and they've also introduced a Flow Cytometry Educational Outreach Program to help customers optimally harness the power of flow cytometry. As part of the outreach, one of their Certified Cytometrists will come to a lab's team meeting to present on a number of available topics, including Flow Cytometry Current Best Practices, Panel Design and Optimization, and Rigor and Reproducibility. Additionally, they have a multitude of tech notes with all "sorts" of guidelines for best Flow outcomes.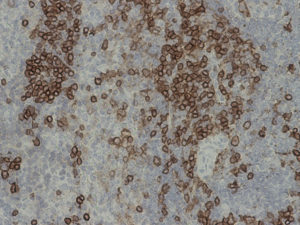 This article was originally published in the BadgerConnector newsletter. To stay up to date with UWCCC shared resources, subscribe to the newsletter online.