The Circulating Biomarker Core (CBC) provides development and translation of circulating biomarker assays for basic science research, clinical trials and clinical-grade assays. The CBC operates within the UW Carbone Cancer Center and is affiliated with the CLIA/CAP-accredited University of Wisconsin (UW) Cytogenetics facility at the Wisconsin State Lab of Hygiene. The CBC performs a broad range of liquid biopsy assays, including cell free DNA, immune cell studies and multi-plexed analyses of circulating tumor cells. Active collaborations with UW Engineering and private companies have made cutting edge technologies available for users, depending on research interests. One of these technologies (Salus Discovery, LLC) is currently in use for several multi-institutional clinical trials including cooperative group trials.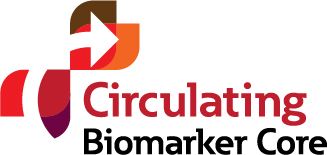 Staff
Facility Manager: Jennifer Schehr PhD
Research Coordinator: Serena Wolfe
Administrative Specialist: Katie Kovacich
Contact Us
For questions about utilizing the CBC for clinical specimens and trials, or to inquire about laboratory/computational positions and training opportunities, please email cbc@uwcarbone.wisc.edu.
Locations
Acknowledging CBC
Any published research which received funding from the UWCCC Cancer Center Support Grant (CCSG), including the use of UWCCC Shared Resources to generate or analyze data or conduct clinical trials, must acknowledge the UWCCC. See Acknowledging UWCCC in Publications, Posters, and Presentations. Please acknowledge "UWCCC Circulating Biomarker Core" for any work supported by the CBC.  Thank you!
Sample Acknowledgment
"The author(s) thank the University of Wisconsin Carbone Cancer Center Circulating Biomarker Core, supported by P30 CA014520, for use of its facilities and services."