About the BCRAN
The Breast Cancer Research Advisory Network (BCRAN) is led by Amy Fowler, MD, PhD, Assistant Professor of Radiology at the UW School of Medicine and Public Health, and by Lisa Arendt, DVM, PhD, Assistant Professor of Comparative Biosciences at the UW School of Veterinary Medicine with input from Jim Shull, PhD, Professor of Oncology with the McArdle Laboratory for Cancer Research and Associate Director of Laboratory Research at UW Carbone Cancer Center (UWCCC).  The BCRAN is the first research advisory network at the UWCCC.  Network members include breast cancer researchers and patient advocates, including breast cancer survivors.
Help shape the future of breast cancer research
Who we are
The Breast Cancer Research Advisory Network (BCRAN) gives a voice to community members looking to shape the future of breast cancer research. BCRAN connects breast center patients, survivors and co-survivors with physicians and researchers at the University of Wisconsin Carbone Cancer Center for a unique partnership.
Founded in 2015, BCRAN provides a critical patient perspective to lab studies, clinical research and grant applications. Our member advocates draw upon their own personal experiences to help guide the work of researchers.
Through this work, BCRAN members also help secure critical funding for breast cancer research, which allows UW Carbone to more quickly turn lab discoveries into clinical treatments
The impact of our work
Breast Cancer Research Advisory Network members have helped secure grants that are now being used to advance breast cancer research at UW Carbone. That includes funding from:
Patient-Centered Outcomes Research Trust Fund
The Avon Foundation
The Department of Defense Breast Cancer Research Program
The National Institutes of Health
The Susan Komen Foundation
The V Foundation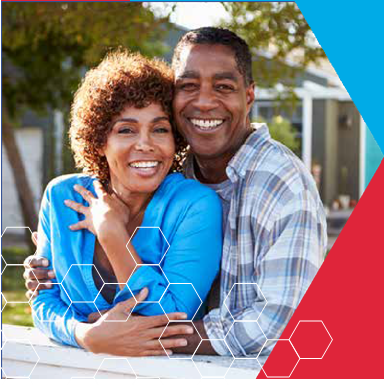 Why we do what we do
When it comes to setting research priorities, patients and survivors haven't always had a seat at the table. We believe research is stronger and more relevant when our voices are represented.
Because of research and advocacy, outcomes for patients with breast cancer have improved significantly in recent decades. We have improved prevention strategies, early detection and more effective treatments. Yet, there is still more work to be done:
Certain types of breast cancer remain difficult to treat.
Breast cancer still disproportionately affects women and men of color.
Side effects of treatment may cause other health issues down the road.
Working together leads to more rapid progress in addressing these critical areas, and helps identify new issues as they arise.
More importantly, many BCRAN members are breast cancer survivors and have benefited from research. We bring a human face to research efforts.
Benefits of joining
Joining BCRAN means you will help shape the future of breast cancer research!
You will meet leading physicians and researchers at UW Carbone who are dedicated to treating patients and discovering new treatments for the disease.
Members can learn about the cutting-edge lab science at the foundation of this
You can connect with like-minded individuals who are passionate about discovering more effective treatments for breast cancer.
Training opportunities are also available. Through BCRAN, you can receive advocacy training at national meetings and conferences.
Who can join
Women and men who have a strong desire to address and improve prevention, diagnosis, treatment and quality of life for people affected by breast cancer are welcome. You do not need to be a breast cancer expert. Your experience and perspective is all that is required!!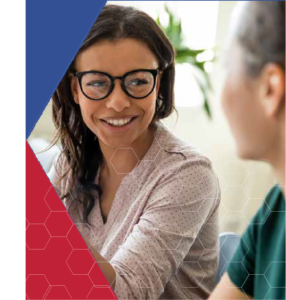 How we do it
BCRAN meetings are held every two months at the Wisconsin Institutes for Medical Research, which is adjacent to UW Hospital and Clinics. The meetings are in person, as well as virtual to meet needs of the members from any distance.
The meetings provide a venue for advocates to hear about specific research projects, offer their perspective and help develop researchers' ideas for use in the clinic setting.
BCRAN members are also active in their communities. As ambassadors for UW Carbone, members educate individuals, community groups and public officials about the latest breast cancer research and the importance of participating and investing in it.
BCRAN members can also participate by supporting community events that raise awareness and funds. Some members have committed their time and energy to create fundraising events that combine education with other experiences, such as:
Be the Cure
One Woman Many Lakes
Effcansah
Another event is Carbone's Race for Research, which allows members to join researchers' teams for a community run/walk.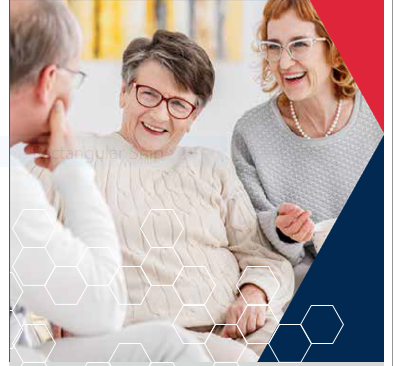 This is an accordion element with a series of buttons that open and close related content panels.
Past Meetings
BCRAN in the News
Research Advocacy Network Resources
Articles
Websites and Other Resources
Travel Grant Application
UWCCC Grand Rounds
Next Meeting
September 8 @ 6:00 pm
-
7:30 pm
November 10 @ 6:00 pm
-
7:30 pm
January 12, 2022 @ 6:00 pm
-
7:30 pm
Upcoming Events
There are no upcoming events at this time.
Join us!
Join the Breast Cancer Research Advisory Network (BCRAN)
at the University of Wisconsin Carbone Cancer Center
For more information about membership, please contact:
Office of Translational Research Services (608) 262-8016 or email OTRS@uwcarbone.wisc.edu