The UWCCC, in partnership with UW-ICTR, has developed a suite of services to support your team-science projects across the research life-cycle. Although addressing today's high-impact research challenges often requires working across labs, disciplines, and organizations, we know that conducting research in teams can be time-consuming and frustrating. Large grant proposals often require components such as collaboration or multi-PI plans, which may be outside of your expertise. Drawing upon the emerging field of the Science of Team Science, the Team Science + Research Development team is developing infrastructure to support both cancer researchers and translational scientists as they conduct team science.

This is an accordion element with a series of buttons that open and close related content panels.
Research Program Development
Provide research program planning for both individuals and teams, especially early-stage investigators
Facilitate research integration for interdisciplinary teams
Funding & Collaborator Identification
Identify potential Funding Opportunity Announcements (FOAs) for your team's research interests
Build and convene teams in response to new FOAs from NIH and other funding agencies
Assist with collaborator matchmaking, especially for crossdisciplinary projects
Proposal Development
Guide development of your team's governance strategy (e.g., how will you make decision, communicate, share information)
Facilitate discussions around team-science elements of proposals, especially when the FOA requires team-specific content
Provide access to a library of collaborative elements of grant proposals (e.g., multi-PI plans)
Collaboration Start-Up
Develop collaboration and team management plans, then help you implement them
Advise on communications strategy and systems development (e.g., collaborative portal, listservs, social media)
Deliver team science and communications training for team
Project Evaluation & Reporting
Set-up of process measures for collaboration and team functioning to allow for ongoing improvement
Conduct qualitative assessments of collaboration
Contact Us
Betsy Rolland, Director of Team Science + Research Development, UWCCC and ICTR: brolland@wisc.edu
Mary Nutt, Assistant Director of Translational Research: mpnutt@wisc.edu
About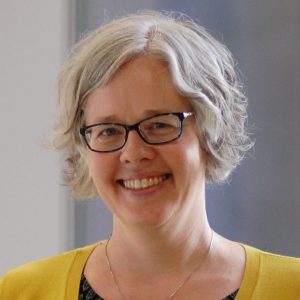 Additional leadership is provided by Mary Nutt, Assistant Director of Translational Research and leader of the Office of Translational Research Services (OTRS) office. With more than 20 years of experience in research administration, Mary and her team provide additional support for UWCCC translational projects, including proposal project management, planning, implementation and organizational logistics, regulatory support, and agreement facilitation. Visit the OTRS website for more information.
The TS+RD initiative is led by Dr. Betsy Rolland, who has both led team-science projects and conducted research on how teams work. In addition to her role as the Director of Team Science + Research Development, Dr. Rolland also is the PI of coordinating center for the Cancer Center Cessation Initiative (C3I), an NCI Cancer Moonshot-funded project that is working to integrate tobacco cessation into clinical care at 42 NCI-designated cancer centers.