Learn about Spectral Cytometry with the UWCCC Flow Cytometry Laboratory!
Thursday January 27th, 2022 from 10am to 11am.
This presentation is part of our Aurora User Group and anyone is welcome to attend.
Kathryn Fox and Zach Stenerson will discuss Spectral Unmixing and Compensation specific to spectral cytometry and high parameter cytometry panels.
To join the meeting, scan the QR code in the flyer below, or email the Flow Lab at: uwflow@uwcarbone.wisc.edu for the meeting link.
We look forward to "seeing" you there for a lively discussion.
Join the Aurora User Group to stay updated on upcoming meetings, best practices, tips and tricks, and access to the Flow Lab staff on our Aurora User Group Teams Feed: uwflow@uwcarbone.wisc.edu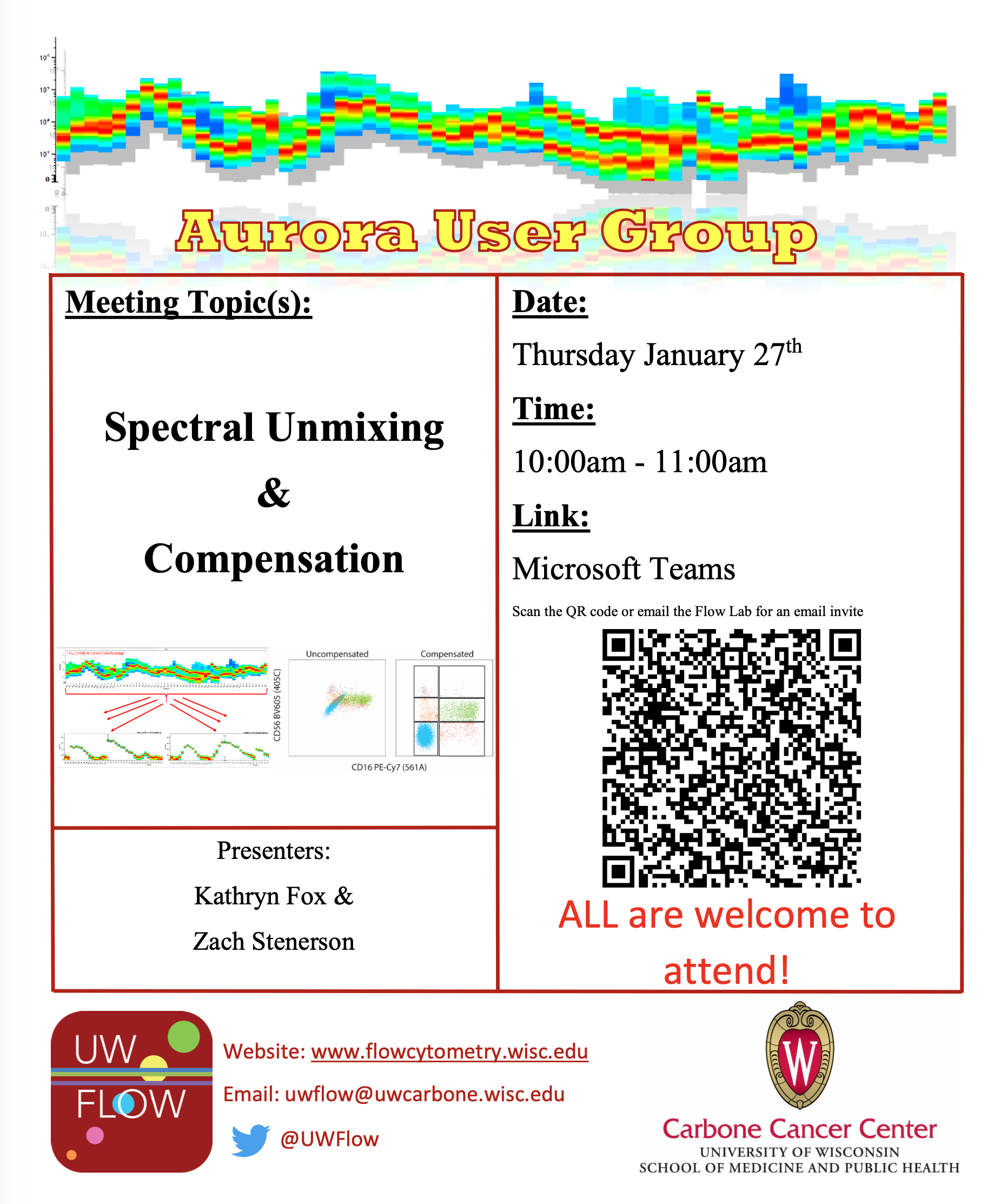 UWFlow Aurora User Group January 27, 2022 on Spectral Unmixing and Compensation.