The UWCCC Research Retreat is an annual event hosted by the Carbone Cancer Center. It is an opportunity for cancer center members, research personnel, and students to learn more about the research happening at the UW Carbone Cancer Center.
AGENDA (1:00-7:00 pm)
Research Retreat Resources
Keynote Speaker: Crystal Mackall, MD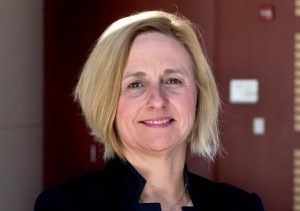 Crystal L Mackall, MD, is the Ernest and Amelia Gallo Family Professor of Pediatrics and Internal Medicine at Stanford University. She serves as Founding Director of the Stanford Center for Cancer Cell Therapy, Associate Director of Stanford Cancer Institute, Leader of the Cancer Immunology and Immunotherapy Program and Director of the Parker Institute for Cancer Immunotherapy at Stanford. Read more on Stanford Profiles.
Previous Research Retreats