Anna Huttenlocher
Associate Director, Faculty Development and Education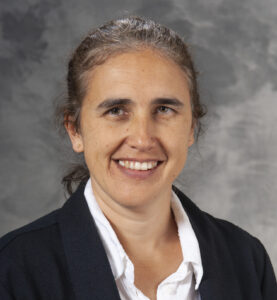 Anna Huttenlocher, MD, trained at Harvard Medical School, Boston Children's Hospital, and University of California-San Francisco. She then moved to the University of Illinois-Champaign and soon became involved with the Illinois MD-PhD program.
Huttenlocher joined the faculty of UW-Madison in 1999 with a joint appointment in the Departments of Pediatrics and Pharmacology and as an associate director of the Medical Scientist Training Program. In 2006, she moved her basic science appointment to the Department of Medical Microbiology and Immunology.
In the summer of 2012, she became the director of the MSTP, succeeding Dr. Deane Mosher, who retired after 13 years as the leader of the program.
Huttenlocher is a practicing pediatric rheumatologist. She is recognized internationally for her pioneering studies of cell migration and alterations of cell migration in human diseases.
She is an outstanding example of a female physician-scientist who combines family life, research, teaching and clinical work. Huttenlocher is deeply committed to the education of physician-scientists and has served on various task forces that address this issue.