The University of Wisconsin Carbone Cancer Center is deeply committed to beating cancer through research, prevention, and treatment. Our purpose is to encourage greater and wider participation in cancer research and care at the University and in the State of Wisconsin, with an ultimate goal of dramatically reducing the burden of cancer on our patients and communities.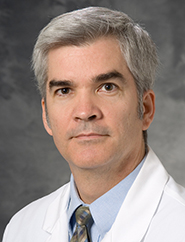 Established in 1938, the Carbone Cancer Center was the first cancer research center founded by a university in the United States. Even now, our faculty, scientists, researchers, and support staff give of themselves day-to-day with a shared dream of defeating cancer worldwide.
Learn More
The UWCCC is recognized throughout the Midwest and the nation as one of the leading innovators in cancer research and quality patient care. Your support is critical to our efforts; your donation enables our researchers to explore new ideas and develop better methods of diagnosing, treating, and preventing cancer.
Donate Now
Research Retreat
The UWCCC Research Retreat is an annual event hosted by the Carbone Cancer Center. It is an opportunity for cancer center members, research personnel, and students to learn more about the research happening at the UW Carbone Cancer Center.