Comfort Totes
The Comfort Tote Program was created to support pancreas cancer patients and their caregivers specifically to address the side effects of chemotherapy and radiation therapy treatment. The goal of the program is to provide newly diagnosed cancer patients a tote with items that help to ease pain and discomfort, provide information and bring solace during difficult times.
Task Force members collaborated with nurses and oncologists to carefully select high quality items to include in the Comfort Totes, such as:
Fragrance-free lotions for sensitive skin
Lip Balm for dried & cracked lips
Puzzles & coloring books for the long hours in treatment rooms
Spices to boost flavor and appetite
Ginger products to help relieve nausea
The Task Force continually evaluates the contents and patient evaluation responses in order to update and refine the effectiveness and value of the Comfort Tote Program.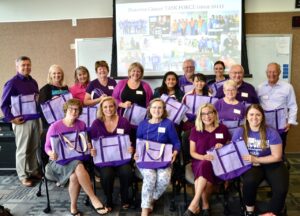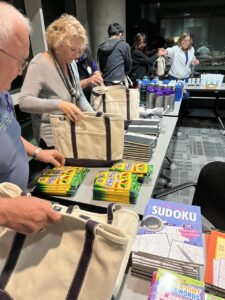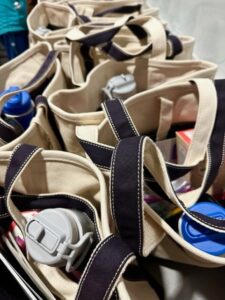 Peer Mentor Program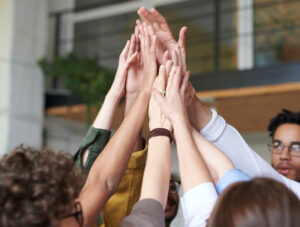 Program in Progress
Maggie Rathert is a mother, grandmother, longtime teacher, a pancreas cancer survivor (diagnosed in 2013) and Task Force member, who inspired the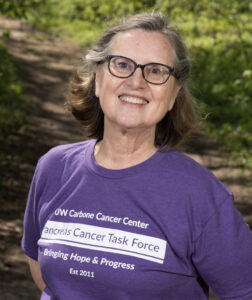 creation of a comprehensive Peer Mentor Program (PMP) at the UW Carbone. Drawing upon her experiences as a patient and her deep understanding of what it means to live with cancer, Maggie used her collective knowledge to help create an impactful peer mentoring program designed to help others facing pancreas cancer.
UW Carbone pancreas cancer patients and caregivers are matched with Task Force Peer Mentors to assist and support patients and families throughout their cancer journey.
Peer Mentors not only have had personal experiences with cancer, but have undergone comprehensive training to better assist patients and caregivers.
Peer Mentors provide:
An extension of the healthcare system
Role modeling for self-advocacy
Support and community networks
An understanding ear for listening
Pancreas Cancer Awareness Night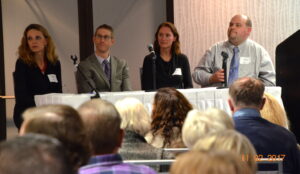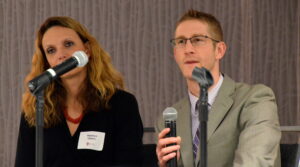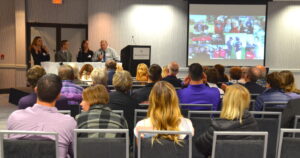 The Pancreas Cancer Awareness Night is a community event held each November, on World Pancreatic Cancer Day. Sponsored by the UW Carbone and the Task Force, this event shines a light on clinical and research advances of interest to our patient community. Patients, caregivers and families have the opportunity to meet and talk with UW oncology faculty and staff in an informal setting. Presentations are geared to clinical trial opportunities, patient resources, nutritional and at home/after care, research advances and other relevant topics. Patients have the opportunity to share their stories and UW Carbone faculty and staff provide an open Q & A session for participants.
More information
If you'd like more information about Pancreas Cancer Task Force projects or programs, please contact:
Sofia Refetoff, PhD
Pancreas Cancer Outreach Program Manager
refetoff@wisc.edu
Paige Zezulka
Pancreas Cancer Outreach Specialist
pzezulka@wisc.edu