This year with our theme "At the Intersection of Research and Cancer Care" we look at how UW Carbone Cancer Center will be the driving force for research, prevention, and treatment initiatives critical to defeating cancer in Wisconsin and around the world.

The UWCCC Research Retreat is an annual event hosted by the Carbone Cancer Center. It is an opportunity for cancer center members, research personnel, and students to learn more about the research happening at the UW Carbone Cancer Center.
This is an accordion element with a series of buttons that open and close related content panels.
11:30 - Registration & Lunch
Box Lunches will be provided to registrants.
11:45-11:55 - Opening Remarks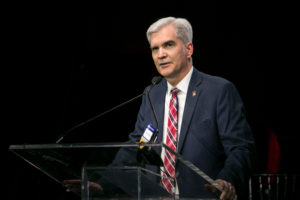 UW Carbone Cancer Center Director, Dr. Howard Bailey, MD
Research Retreat Steering Committee Chair, Inga Hofmann, MD
11:55 - Keynote Presentation

"The Cancer News: How Hype, Skepticism and Hope Inform Public Opinion" 
Elaine Schattner, MD is a journalist, former oncologist, and cancer survivor who studies how social media and news can influence patients' lives.
Her freelance work has appeared in the Atlantic, Forbes, NPR, the Pacific Standard, the New York Observer, The New York Times, Scientific American, Slate, and The Washington Post. She's active on social media, where she engaged with diverse perspectives; her following includes doctors, scientists, patients, advocates, journalists, and policy-makers.
12:45-1:45 - Program Updates
Cancer Prevention and Control: Lisa Cadmus-Bertram, PhD
Cancer Genetic and Epigenetic Mechanisms: Mark Burkard, MD, PhD
Developmental Therapeutics: Dusty Deming, MD
Imaging and Radiation: Zachary Morris, MD
Human Cancer Virology: Evie Carchman, MD
Tumor Microenvironment: Mahua Dey, MD
1:55-2:45 - Trainee Flash Talk Presentations
Selected trainees will be giving 3-5 minutes flash talks and will be presenting their posters for judging during the poster session immediately following the flash talks.
Aleksandra Kuczmarska-Haas, MD
Results of a Prospective Phase II Trial of Real-Time MRI-Guided Lumpectomy Cavity Boost Treatment
Woo-jin Jeong, PhD
An Engineered Peptide-Nanoparticle Conjugate for Effective PD-L1 Blockade: A novel delivery platform for immune checkpoint inhibitors
Jeremy Kratz, MD
Defining population response of patient-derived colorectal cancer organoids against prospective clinical outcomes.
Sarah Emma
Immunomodulation of the ER+ breast cancer microenvironment with radiation and hormonal therapies
Genevra Kuziel
Examining How An Inflammatory Stroma Promotes Mammary Tumor Fibrosis
Gagan Chhabra, PhD
Concomitant inhibition of SIRT1 and SIRT3 reduces melanoma growth and metastasis in BRAFV600E/PTENNULL transgenic mice
Janelle Sobecki, MD
Bone Loss and Osteoporosis Risk in Younger Gynecologic Cancer Survivors
Hemanth Potluri
Low-dose targeted radionuclide therapy has favorable local and systemic effects on immune populations in a murine prostate cancer model
Grace Blitzer, MD
Salivary gland autotransplantation of marrow mesenchymal stromal cells for treatment of radiation-induced xerostomia – FDA IND enabling studies
Anna Luiza Facchetti V. Assumpcao, PhD
YY1 PcG function is required for early T cell development and Notch-1 expression
Paul Begovatz, PhD
Altered Metabolic Shifts Associated with Cancer Dormancy and Metastasis via Hyperpolarized 13C-MRS and Fluorescence Lifetime Imaging Microscopy.
Mo Chen, PhD
A Novel Nuclear Phosphoinositide-p53 Signalosome Regulates Akt Activation by Genotoxic Stress
2:45 - 3:30 - Break and Posters
Flash talk trainees will be presenting their posters for judging.
Shared Resources representatives will be at their posters to discuss how their services can support your research.
3:30-4:30 - Breakout Sessions
Option 1: Population Sciences -"Understanding Wisconsin's Cancer Burden: Making the Wisconsin Idea Real in Cancer Research"
Drs. Noelle LoConte and Amy Trentham-Dietz
Option 2: Trainee Career Panel
Panelists: Lynn Allen-Hoffmann, PhD; Sarah Perdue, PhD; Brandi Gathy, PhD; Kathryn Fox, PhD; Dusty Deming, MD.
4:30-4:40 - Closing Remarks & Award Presentation
Closing remarks from Drs. Howard Bailey and Hofmann
4:30-5:30 Poster Session and Reception
Reception includes appetizers and beverages.
Scientific posters will highlight the exciting and diverse research being done by Carbone Cancer Center researchers.
UW Carbone Cancer Center Shared Resources will be available to discuss services and  answer questions.
Previous Research Retreats
Research Retreat Resources
Keynote Speaker: Elaine Schattner, MD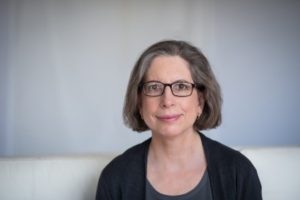 Elaine Schattner is a patient advocate, writer and former oncologist who lives in New York City. A life-long patient with scoliosis, a history of early-stage breast cancer, and other chronic conditions, Elaine is a super-informed patient advocate who believes that all people deserve modern and compassionate health care.
RSVP and Poster Registration
RSVP for the Research Retreat Here