Thank you for attending the March 2, 2022
University of Wisconsin Carbone Cancer Center Research Retreat
"Theranostics, and Tumor Microenvironment"
We would love to hear what you think!
Click the button below to take our post event survey.
Looking to catch up on a missed session?
The recordings are now available! Check them out!
Check out the  Poster Session Abstract Book
Click the button below to review the abstract book.
Research Retreat 2022 "Theranostics, and Tumor Microenvironment"
This year the Carbone Cancer Center Research Retreat will focus on the evolving field of Theranostics and the potential to therapeutically exploit the tumor microenvironment. We will also spotlight the exciting work of new members and discuss methods and outlets for meaningful scientific communication. With a hybrid format we come together to engage, share research visions, and learn from each other. 
The contributions from each individual to our Carbone Cancer Center team—from trainees, to administrators, researchers, clinicians and faculty — allow us to move forward together and be the driving force for research, prevention, and treatment initiatives critical to defeating cancer in Wisconsin and around the world.
Hear from our Keynote Speakers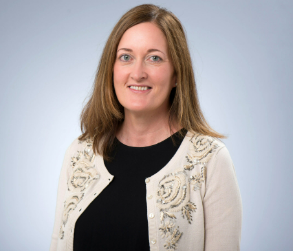 Johanna Joyce, PhD is a Professor at the University of Lausanne, Switzerland, and Full Member of the international Ludwig Institute for Cancer Research. Johanna's lab investigates the microenvironment in which a tumor arises and the critical influence that non-cancerous immune and stromal cells can have on tumor progression, metastasis and therapeutic response. A major focus of her lab's recent research has been to deeply and comprehensively interrogate the immune landscape of brain tumors, and then use this gained knowledge to develop novel strategies to therapeutically target the tumor microenvironment.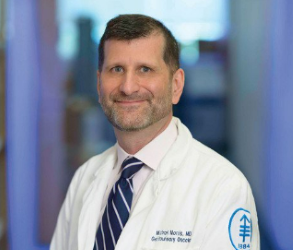 Michael J. Morris, MD is a Medical Oncologist at the Memorial Sloan Kettering Cancer Center. He is medical oncologist who specializes in treating men with prostate cancer, particularly those who have metastatic disease (disease that has spread to distant organs) or who are at high risk of developing metastatic disease. Much of his research focuses on drugs that can deliver radioactive molecules targeted specifically to prostate cancer cells or to the distant areas where the cancer spreads.
Agenda
This is an accordion element with a series of buttons that open and close related content panels.
Welcome and Keynote - Dr. Johanna Joyce (Virtual Only) 11:00am -12:00pm
Welcome by Dr. Howard Bailey
Retreat Co-chairs Drs. Suzanne Ponik and Reinier Hernandez
Dr. Johanna Joyce will present on "Exploring and Therapeutically Exploiting the Tumor Microenvironment"
Click here to join. Password: Research
Keynote - Dr. Michael Morris (Virtual Only) 1:00-2:00pm
Our second keynote speaker is Dr. Michael Morris of Memorial Sloan Kettering Cancer Center. His presentation, "The Past, Present and Future of Intertwining Tumor and Microenvironment Targeting in Prostate Cancer," is oriented towards treatment modalities, current data and support for these approaches, and future directions.
Click here to join. Password: Retreat
Breakout Sessions (Virtual Only) 2:00-3:00pm
Breakout Session #1: "Highlights from New UWCCC Members"
In this breakout session a few of our newest members will present brief overviews of their research programs. We are pleased to feature the research of Drs. Jessica Lang (Dept of Pathology), Jeremy Kratz (Dept of Medicine), Aaron LaBeau (Dept of Pathology), and Ivan Rosado-Mendez (Dept of Medical Physics).  Don't miss out on the opportunity to learn about the exciting work of these new members!
Breakout Session #2: "A Scientist's Guide to Science Communication"
Two perspectives on how to talk about research, from outreach and public science to social media and reaching to diverse audiences. Dr. Tom Zinnen (UW Biotechnology Center) on science and the lay public and Dr. Narjust Duma (Dana Farber Cancer Institute, Medical Oncology) on how to promote our science in social media.
Zoom Registration Register first and then join Zoom via the emailed link.
Trainee Presentations (In-Person ONLY**) HSLC Room #1335, 3:15-4:15pm
1. Debayan De Bakshi will be presenting: "H60 complexes with TLR4 at the cell surface to mediate bortezomib resistance in multiple myeloma".
2. Jenna Hansen will be presenting: "Psychological and Physical Function in Hematopoietic Cell Transplant Patients with Chronic Graft-Versus-Host Disease"
3. David Komjathy will be presenting: "Immune Checkpoint Inhibition and Epigenetic Regulation to Enhance Neuroblastoma Responses"
4. Kourtney Kostecki will be presenting: "Simultaneous inhibition of Axl and MerTK enhances anti-PDL1 efficacy and creates a proinflammatory tumor immune microenvironment in head and neck cancer"
5. Shirsa Udgata will be presenting: "Patient derived cancer organoids predict clinical response for patients with locally advanced rectal cancer"
6. Zoe Walts will be presenting: "Anthropometric Obesity Measurements and Colorectal Cancer (CRC) Risk in the Southern Community Cohort Study (SCCS)"
**In-person session only. Recording available at a later date.
Poster Session & Reception (In-person Only) HSLC Atrium, 4:15-5:15pm
Come join us for a "socially distanced" reception with appetizers, wine and beer while mingling around the live poster session in the HSLC Atrium.
Congratulations to the 2022 Research Retreat Trainee Award Winners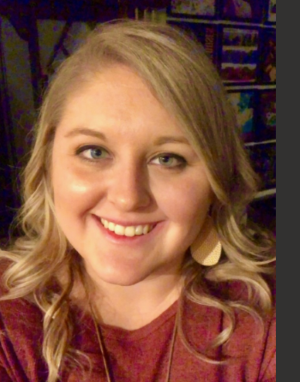 Kourtney Kostecki
Graduate Trainee
Translational Research
First Place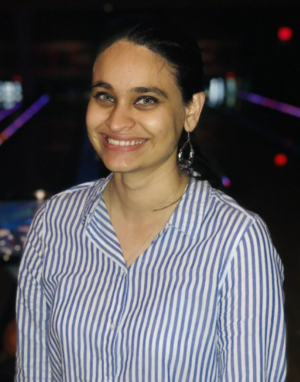 Shirsa Udgata
Graduate Trainee
Translational Research
Second Place
Jenna Hansen
Undergraduate Student
Translational Research
Third Place
Link to register for
2023 Research Retreat
Coming Soon!!