State of the Science Summit: Breast Cancer
May 21, 2019 @ 5:00 pm

-

9:00 pm
OncLive is proud to present the State of the Science Summits. Each summit will convene for a short meeting designed to educate healthcare professionals on the clinical benefits associated with new science driving new thinking in cancer management. Attendees will not only improve their knowledge of novel treatment approaches, but also leave the summit with the confidence and intent to apply state-of-the-art treatment strategies to care for their patients. Each summit is dedicated to the latest research in one of the following therapeutic areas: Breast Cancer, Lung Cancer, GU & Prostate Cancer, Hematology, or Melanoma.
The State of the Science Summits assemble academic and community-based physicians & healthcare professionals across key disciplines from medical and surgical oncology. Specialist experts serve as faculty for these premier and renowned oncology summits, which focus on the most relevant cancer topics to ultimately improve patient care.
Food and drinks will be served!
Topics of Discussion
Management of HR+/HER2- Early Stage Disease: Escalation vs. De-Escalation
Updates in Metastatic HR+/HER2-
Monitoring Response with Blood Markers in Patients with Metastatic Breast Cancer
Locally Advanced HER2-Positive Breast Cancer
Novel Approaches for Metastatic Triple-Negative Breast Cancer
Peer Exhange: Q&A
Program Chair
Ruth O'Regan, MD, University of Wisconsin Carbone Cancer Center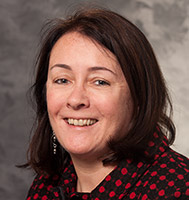 Presenters
Christopher Chitambar, MD, FACP, Medical College of Wisconsin
Mark Burkard, MD, PhD, University of Wisconsin Carbone Cancer Center
Yee Chung Cheng, MD, Medical College of Wisconsin
Kari B. Wisinski, MD, University of Wisconsin Carbone Cancer Center