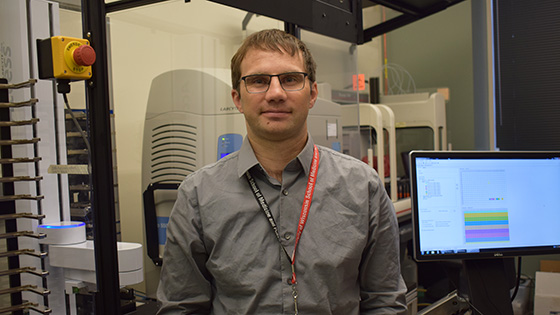 What is your educational and/or professional background?
I have a bachelors of science degree from Worcester Polytechnic Institute (WPI), I have a Ph.D. in Cellular and Molecular Biology (CMB) from UW Madison.
How did you get into your field?
I am third generation scientist. Runs in the family.
What do you enjoy the most about your position?
Running a core facility is a good fit for my personality. I like the variety of projects that the core gets to participate in. There are new methods and concepts to learn every week.
Do you feel your work contributes to the goals of the cancer center?
Absolutely, shared resources and core facility are a vital part of research at the Cancer center.
What do you wish people knew about your position?
If you use multi-well plates in your research you will see a drastic improvement in the data quality if you utilize liquid handling automation.
What is your favorite place on the UW–Madison campus?
The core I work for the SMSF.
What have you read lately and what was it about?
The last book I read was "Prescription for a change", the book gives great insight on the challenges of drug development in the modern day. Also great historical perspective on drug discovery.
What is your guilty pleasure?
Old sci-fi movies.
Who would you like to be for a day?
Someone with a view of earth from outer space.